Didier Lourenço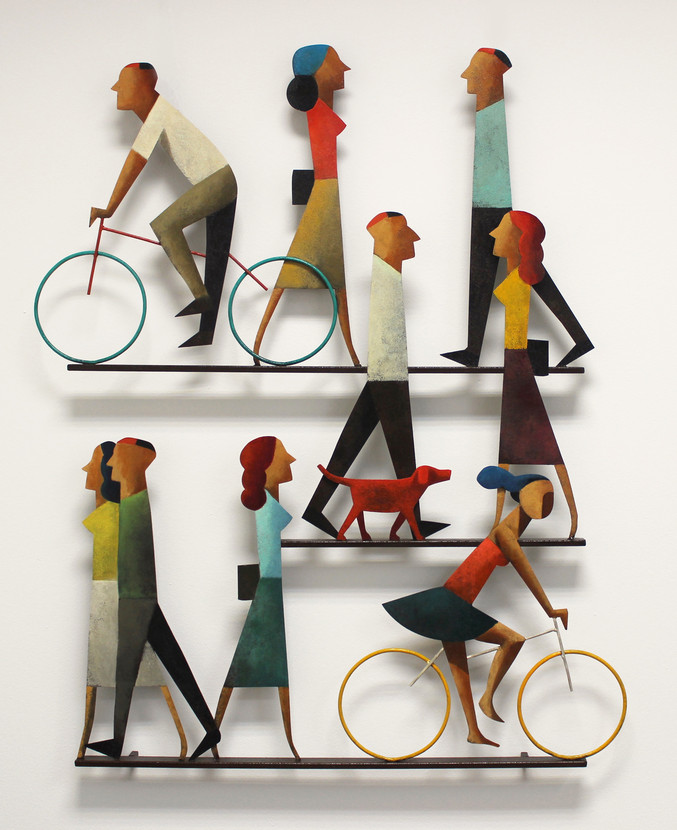 MS Together, 2021
€6,295.00
Painted iron
114 x 95 x 5 cm
Sold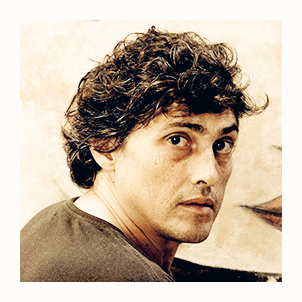 Premiá de Mar, 1968
Barcelona artist Didier Lourenço began working at the age of 19 in his father's lithography workshop, where he learned the trade of lithography. In 1988, the painter Didier Lourenço made a corner of the workshop his space to paint on canvas and paper. He shared his time between painting and printing lithographs for himself and for professional artists. Soon, the workshop became his best classroom, a place where Didier would build his education in the world of painting. That same year, Didier presented his first solo exhibition and also published his first collection of lithographs.
In 1991 Lourenço won a prestigious award for young artists that made their way to many galleries throughout Spain. In 1995, the artist moved to his own workshop, where he would dedicate himself to painting, but without neglecting lithography. In 2000, a prestigious publisher and poster distributor took his work around the world. This global presence quickly aroused the interest of the galleries, which would present his original work. Didier traveled the world with his solo exhibitions; in New York, Seattle, Los Angeles, Hong Kong, Puerto Rico, New Orleans, Nashville, South Africa, Las Vegas, Miami, Singapore, among other places.
Other works of the exposition Dear Summer!