Artwork by Deok Sung Kang, Vitalidad 49 (1996)

Vitalidad 49, 1996
€400.00
Etching
92 x 35 cm
Request more info about this piece
Delivery term:
Certificate of authenticate: Signed by the gallery seller
Purchasing process: 100% security
This artwork is available and will be delivered after the confirmation of your order. The transport includes the insurance for the value of the piece with full coverage of any incident.
You can pay by credit card, debit card or bank transference. The payment is completely secure and confidential, all the purchasing processes in Art Madrid MARKET are protected by a security protocol under an encrypted SSL certificate and 3DSecure by Visa and MasterCard.
You have 14 days to find the perfect place for your artwork. If you change your mind, you can return it and we will reimburse the price you paid. You will only have to bear the shipping costs of the return.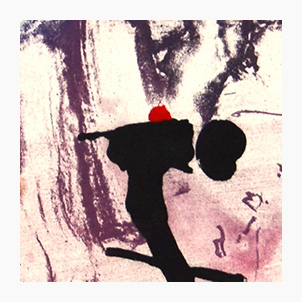 Corea del Sur, 1955
Deok Sung Kang is a South Korean painter and engraver. He studied Fine Arts in his native country, then began at the École de Beaux Arts in Paris. In 1989 settled in Madrid, where he continued his studies at the Faculty of Fine Arts of the Complutense University of Madrid. In his works, stratifications, storms and plant worlds are the main elements. In addition to his facet as a painter, he has a magnificent knowledge of engraving, frequently using rice paper in his works.
Many of his works have been exhibited at art fairs and exhibitions in Spain, also in his country, such as at the Art Museum in Seoul. He has obtained various awards and distinctions both as a painter and with his engravings.
Deok Sung Kang's works