Artwork by Juan Genovés, Sin título (1991)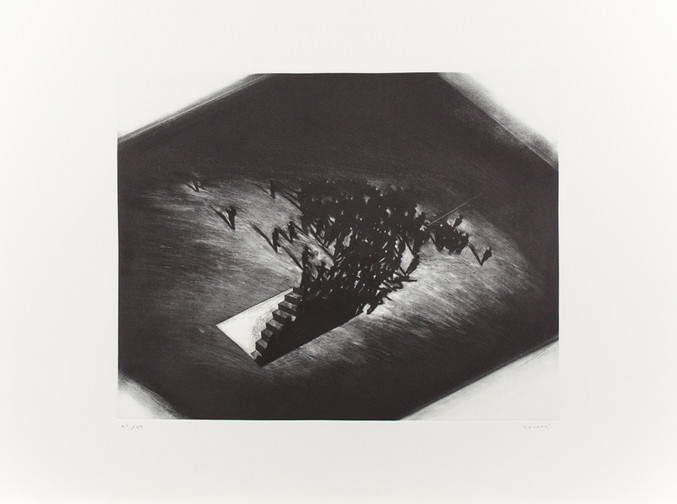 Sin título, 1991
€1,335.00
Etching
57 x 76 cm
Request more info about this piece
Delivery term:
Certificate of authenticate: Signed by the gallery seller
Purchasing process: 100% security
This artwork is available and will be delivered after the confirmation of your order. The transport includes the insurance for the value of the piece with full coverage of any incident.
You can pay by credit card, debit card or bank transference. The payment is completely secure and confidential, all the purchasing processes in Art Madrid MARKET are protected by a security protocol under an encrypted SSL certificate and 3DSecure by Visa and MasterCard.
You have 14 days to find the perfect place for your artwork. If you change your mind, you can return it and we will reimburse the price you paid. You will only have to bear the shipping costs of the return.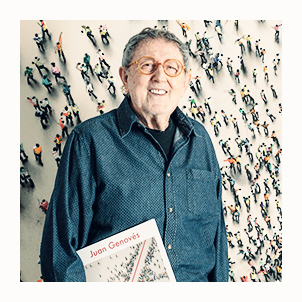 Valencia, 1930
Juan Genovés has always had a great concern to renew the Spanish art and give the artist the recognition that it deserves. In "El Hondo", one of the artistic group that he taked a part, the Valencian artist involved new figurative approaches to Informalism. Genovés developed a painting of expressionist and provocative nature. In recent years his work has taken a turn towards the investigation of the static movement in painting, the crowd has become the reference to talk about the problem of painting and visual rhythm.
It has been awarded the Honorable Mention (XXXIII Venice Biennale, 1966), the Gold Medal (VI Biennale Internazionale of San Marino, 1967), the Marzotto Internazionale Prize (1968), the National Arts Award (1984) the Prize of the Plastic Arts of the Generalitat Valenciana (2002) and the Gold Medal of Merit in the Fine Arts, Ministry of Culture (2005).