Artwork by Joan Miró, Sobreteixims i escultures (1972)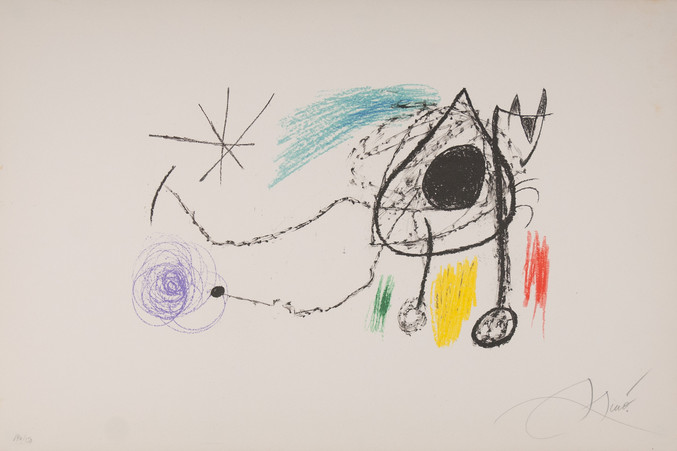 Sobreteixims i escultures, 1972
€8,230.00
Lithography
38 x 57 cm
Request more info about this piece
Delivery term:
Certificate of authenticate: Signed by the gallery seller
Purchasing process: 100% security
This artwork is available and will be delivered after the confirmation of your order. The transport includes the insurance for the value of the piece with full coverage of any incident.
You can pay by credit card, debit card or bank transference. The payment is completely secure and confidential, all the purchasing processes in Art Madrid MARKET are protected by a security protocol under an encrypted SSL certificate and 3DSecure by Visa and MasterCard.
You have 14 days to find the perfect place for your artwork. If you change your mind, you can return it and we will reimburse the price you paid. You will only have to bear the shipping costs of the return.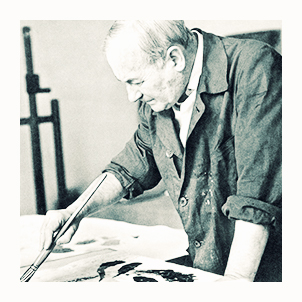 Barcelona, 1893
Joan Miró (Barcelona, 1893, Palma de Mallorca, 1993) was a painter, sculptor, engraver and ceramicist. Joan Miró's works collect motifs drawn from the realm of memory and the subconscious, and are among the most original of the 20th century. He studied at the School of Fine Arts and at the Galí Academy. In 1920 he moved to Paris, meeting Pablo Picasso, where, under the influence of surrealist poets and writers, he matured his style. Miró starts from memory, fantasy and the irrational to create works that are visual transpositions of surrealist poetry.
These dream visions often carry a humorous or fantastic vision, containing distorted images of animals playing, twisted organic shapes or strange geometric constructions. Later, Miró produced more ethereal works which organic forms and figures are reduced to abstract dots, lines, and explosions of color. After the start of World War II, in 1940, Miró returned to Spain, where he experimented with other artistic media, such as engravings and lithographs, to which he dedicated himself in the 1950s. He also made watercolors, pastels, collages, and painting on copper, sculpture, theatrical scenography and tapestry cartoons.