Artwork by Manuel Viola, Sin título ()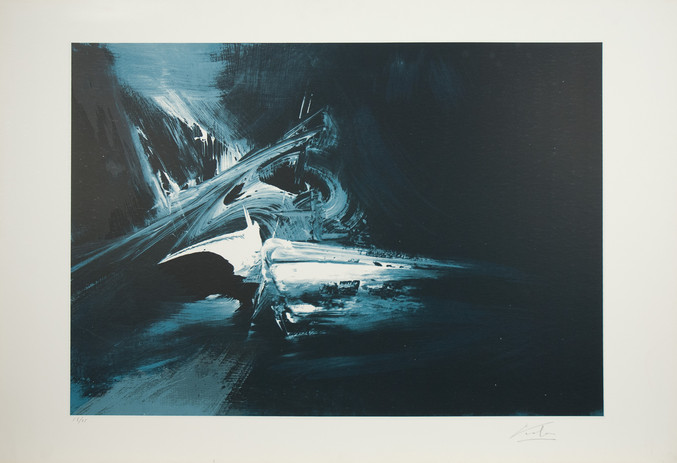 Sin título,
€575.00
Serigraphy
62 x 90 cm
Request more info about this piece
Delivery term:
Certificate of authenticate: Signed by the gallery seller
Purchasing process: 100% security
This artwork is available and will be delivered after the confirmation of your order. The transport includes the insurance for the value of the piece with full coverage of any incident.
You can pay by credit card, debit card or bank transference. The payment is completely secure and confidential, all the purchasing processes in Art Madrid MARKET are protected by a security protocol under an encrypted SSL certificate and 3DSecure by Visa and MasterCard.
You have 14 days to find the perfect place for your artwork. If you change your mind, you can return it and we will reimburse the price you paid. You will only have to bear the shipping costs of the return.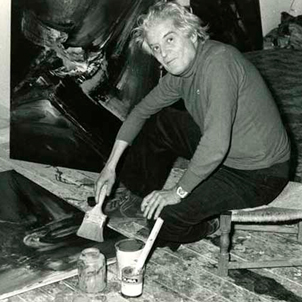 Zaragoza, 1916
Manuel Viola (Zaragoza, 1916 - El Escorial, Madrid, 1987), was a Spanish painter of abstract style member of the El Paso Group. His painting is characterized by an informal and colorful treatment in the line of the avant-garde that developed in Spain from the 1950s.
It was in the 1950s that his painting became ""fixed"" finally, his artistic name: Manuel Viola. The following decade begins the international diffusion of his work, presented in Lisbon, Freiburg, Basel, Milan, Paris, Oslo, Berlin, Vienna or Rome within the European circuits, to which the cities of Rio de Janeiro, Sao Paulo, Montevideo, Buenos Aires, Quito, New Orleans, New York, Chicago or Tokyo. In 1953, he held his first solo exhibition at the Galería Estilo in Madrid.
Viola abandons the avant-garde figuration and develops a very expressive informalist style with great concern for color and for the Spanish pictorial tradition. He tries to develop an abstract painting with an expressionist character and a great concern for color. Until then he prevailed in his work the figurative references and the allusion to the landscape, as shown in his work "Pelea de gallos".