Artwork by Pablo Picasso, 193 Minotaure endormi contemplé par une femme (1973)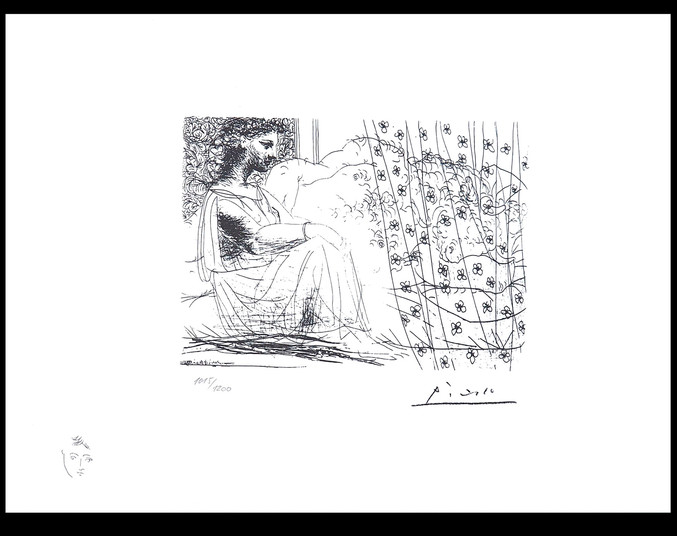 193 Minotaure endormi contemplé par une femme, 1973
€650.00
Lithography
33 x 42 cm
Request more info about this piece
Delivery term:
Certificate of authenticate: Signed by the gallery seller
Purchasing process: 100% security
This artwork is available and will be delivered after the confirmation of your order. The transport includes the insurance for the value of the piece with full coverage of any incident.
You can pay by credit card, debit card or bank transference. The payment is completely secure and confidential, all the purchasing processes in Art Madrid MARKET are protected by a security protocol under an encrypted SSL certificate and 3DSecure by Visa and MasterCard.
You have 14 days to find the perfect place for your artwork. If you change your mind, you can return it and we will reimburse the price you paid. You will only have to bear the shipping costs of the return.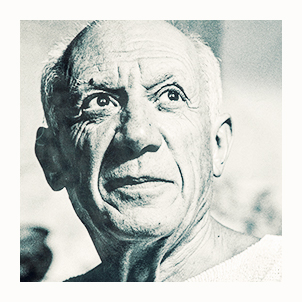 Málaga, 1881
Pablo Picasso (Málaga, 1881 - Mougins, France, 1973), was a Spanish painter and sculptor. The Malaga artist was the creator, along with Georges Braque and Juan Gris, of the Cubist movement. Thanks to his works, he is considered since the genesis of the 20th century, as one of the great painters who participated in multiple artistic movements that spread throughout the world, and who also exerted a great influence on other great artists of his time.
Laborious and prolific, he painted more than two thousand works, present in museums and collections throughout Europe and the world. In addition, he addressed other genres such as drawing, engraving, book illustration, sculpture, ceramics, and set and costume design for theatrical productions. Currently his work is distributed all over the world in different museums, such as the Picasso Museum in Paris, the MoMA or the Metropolitan Museum of Art in New York, the Museo Nacional Centro de Arte Reina Sofía, the Pablo Picasso Museum in Malaga, as well as in large collections and art galleries.