Artwork by Sheila Díaz Garcés, Soy sostenible (porque ahí lo dice) (2022)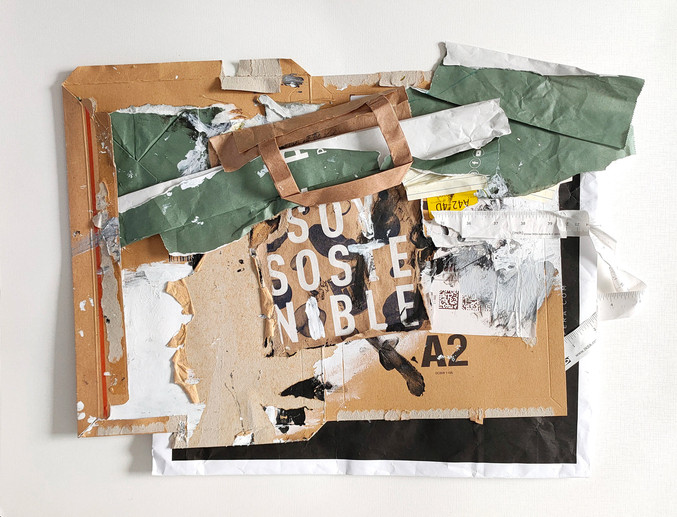 Soy sostenible (porque ahí lo dice), 2022
€1,690.00
Collage matérico presentado en marco vitrina
50 x 70 cm
Request more info about this piece
Delivery term:
Certificate of authenticate: Signed by the gallery seller
Purchasing process: 100% security
This artwork is available and will be delivered after the confirmation of your order. The transport includes the insurance for the value of the piece with full coverage of any incident.
You can pay by credit card, debit card or bank transference. The payment is completely secure and confidential, all the purchasing processes in Art Madrid MARKET are protected by a security protocol under an encrypted SSL certificate and 3DSecure by Visa and MasterCard.
You have 14 days to find the perfect place for your artwork. If you change your mind, you can return it and we will reimburse the price you paid. You will only have to bear the shipping costs of the return.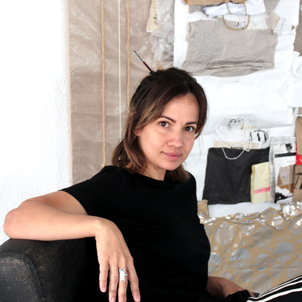 La Habana, 1987
The work of Sheila Díaz Garcés is an exploration of her state of consciousness. A permanent process of enquiry and self-recognition. It is made up of elements of her daily life that she collects as fragments of memory. They are like time capsules, a kind of instants and sensations container that attempt to perpetuate the perishable. She explores and disembowels the elements that are left over as a consequence of the consumerism of the society in which we live in, in order to recompose them in a sort of "interior landscape" that portrays its own soul. Through her collages she animates the inanimate, gives life to the inert, gives soul to the soulless. Sheila Díaz Garcés recreates in her compositions what she describes as "an inner map that mutates and recomposes itself, a mystery that needs to be unveiled again and again". She explores the questions of being and non-being through the clash of the elements she uses. She assembles matter and memory. Plays with the object and what it represents in her mental construct. This confronts the physical and the metaphysical, the material and the immaterial, which prompts us to reflect on the invisible essential and our true identity.
about the artist's works
Time capsules containing instants and sensations through which to recall the perishable. This is how to define the works of Sheila Díaz Garcés, who uses the everyday elements that surround her to compose artificial memories through collage.
Through the reconstruction of the soul, she discards the consumerism of society and purifies these scenarios in which she investigates other metaphysical questions. In this way, she creates decipherable maps in which matter and object confront the most philosophical aspects of her work. Making us question our own identity and passage through the world in which mystery is one of the fundamental gears.
Sheila Díaz Garcés's works