Artwork by Antoni Tàpies, Creus i cor (1989)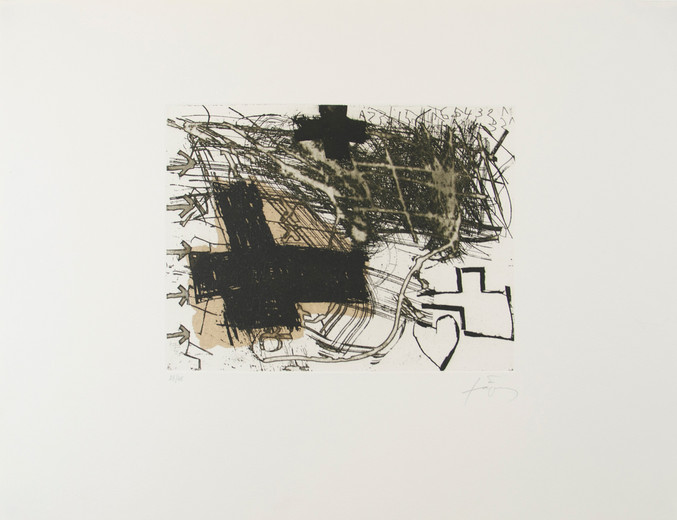 Creus i cor, 1989
€5,400.00
Aguafuerte y collage
50 x 65 cm
Request more info about this piece
Delivery term:
Certificate of authenticate: Signed by the gallery seller
Purchasing process: 100% security
This artwork is available and will be delivered after the confirmation of your order. The transport includes the insurance for the value of the piece with full coverage of any incident.
You can pay by credit card, debit card or bank transference. The payment is completely secure and confidential, all the purchasing processes in Art Madrid MARKET are protected by a security protocol under an encrypted SSL certificate and 3DSecure by Visa and MasterCard.
You have 14 days to find the perfect place for your artwork. If you change your mind, you can return it and we will reimburse the price you paid. You will only have to bear the shipping costs of the return.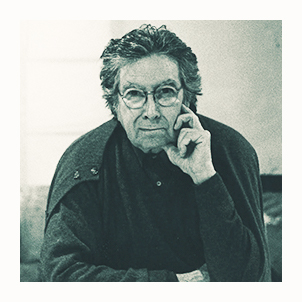 Barcelona, 1923
Antoni Tàpies (Barcelona, 1923 - 2012) was a painter, sculptor and art theorist. Antoni Tàpies began his trials as an artist during a long convalescence from a serious illness. His growing dedication to drawing and painting led him to abandon his university studies. In 1940, Antoni Tàpies already exhibited his paintings and engravings of marked personality, highlighting him in the artistic panorama of the moment.
Parallel to his artistic activity, Antoni Tàpies developed a work as a writer that has led to various publications such as ""The practice of art"", ""Art against aesthetics"", ""Personal memory"" or ""Reality as art"". Antoni Tàpies created the Fundació Antoni Tàpies in 1984, with the aim of promoting the study and knowledge of contemporary art, paying special attention to the analysis of its role in the formation of the consciousness of modern man.