Artwork by Carmen García, La hacedora de nubes (2000)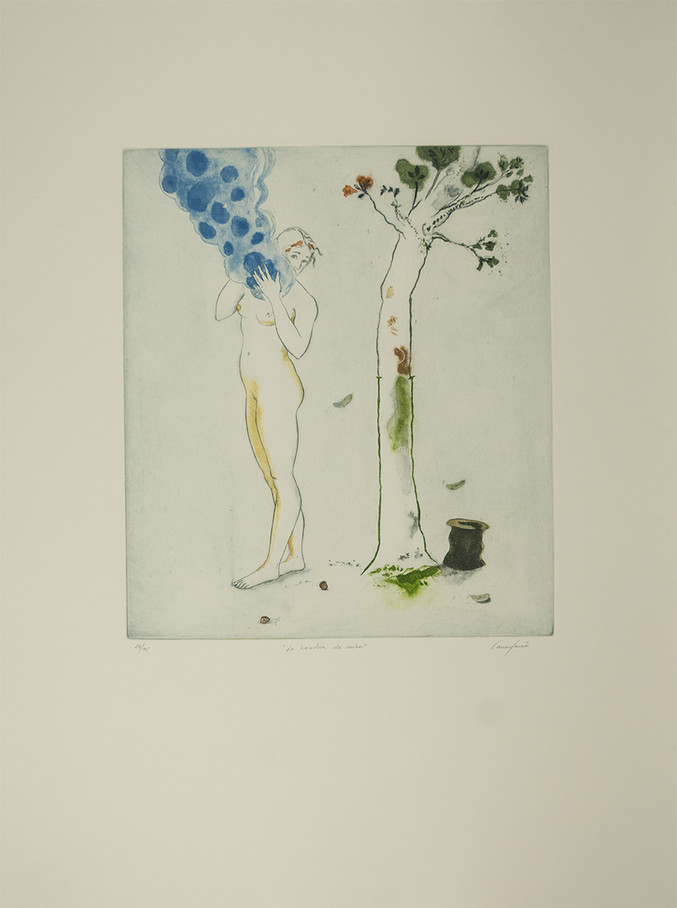 La hacedora de nubes, 2000
€215.00
Aguafuerte y aguatinta
76 x 56 cm
Request more info about this piece
Delivery term:
Certificate of authenticate: Signed by the gallery seller
Purchasing process: 100% security
This artwork is available and will be delivered after the confirmation of your order. The transport includes the insurance for the value of the piece with full coverage of any incident.
You can pay by credit card, debit card or bank transference. The payment is completely secure and confidential, all the purchasing processes in Art Madrid MARKET are protected by a security protocol under an encrypted SSL certificate and 3DSecure by Visa and MasterCard.
You have 14 days to find the perfect place for your artwork. If you change your mind, you can return it and we will reimburse the price you paid. You will only have to bear the shipping costs of the return.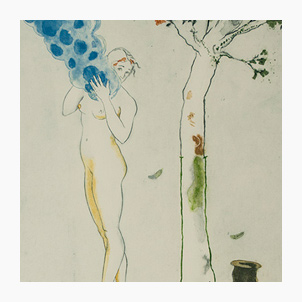 León, 1966
Carmen García Suárez studied engraving and printing at the Menéndez y Pelayo International University of Santa Cruz de Tenerife, in 1986. Graduated from the School of Arts and Crafts of León in the specialty of engraving. Her vocation towards the plastic arts comes from her childhood, she still remembers the day when her father appeared at home with a canvas and oil paints for her to paint on him.
Carmen García has become one of the most established and long-established in the city of León. Throughout his career he has shown his work in numerous individual and group exhibitions, illustrated artist books, participated in fairs, contests which he has obtained several awards, such as the 3rd Bibliophilia prize for the best book published in 2007 awarded by the Ministry of Culture.
Carmen García's works