Artwork by James Rosenquist, Balls (1990)
Balls, 1990
€4,600.00
Serigraphy
97 x 96.5 cm
Request more info about this piece
Delivery term:
Certificate of authenticate: Signed by the gallery seller
Purchasing process: 100% security
This artwork is available and will be delivered after the confirmation of your order. The transport includes the insurance for the value of the piece with full coverage of any incident.
You can pay by credit card, debit card or bank transference. The payment is completely secure and confidential, all the purchasing processes in Art Madrid MARKET are protected by a security protocol under an encrypted SSL certificate and 3DSecure by Visa and MasterCard.
You have 14 days to find the perfect place for your artwork. If you change your mind, you can return it and we will reimburse the price you paid. You will only have to bear the shipping costs of the return.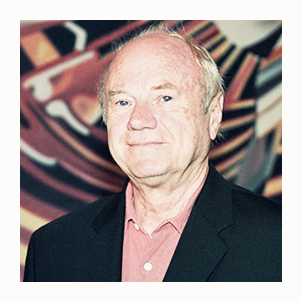 Grand Forks, 1933
The artist James Rosenquist (Grand Forks, 1933 - New York, 2017), was a key representative of the American pop movement. His work as a poster painter, during his student days at the Minneapolis Institute of Arts, brought him closer to the publicity techniques. In 1955, Rosenquist settled in New York to study at the Art Students League and a year later began working, as he had done in Minneapolis, as a commercial painter on Broadway.
In 1960 he rented a small workshop in Manhattan, where was artists such as Ellsworth Kelly and Robert Indiana. In 1962 the Green Gallery in New York held his first solo exhibition and, from then on, his work was included in group shows through which the pop art phenomenon was established. In addition to painting since the 1960s, Rosenquist experimented with sculpture and assemblage. He was also interested in lithography as the ideal means of disseminating his pictorial proposals and made some of the greatest works ever created in this medium.