Artwork by Ronnie Wood, Jim Morrison (1991)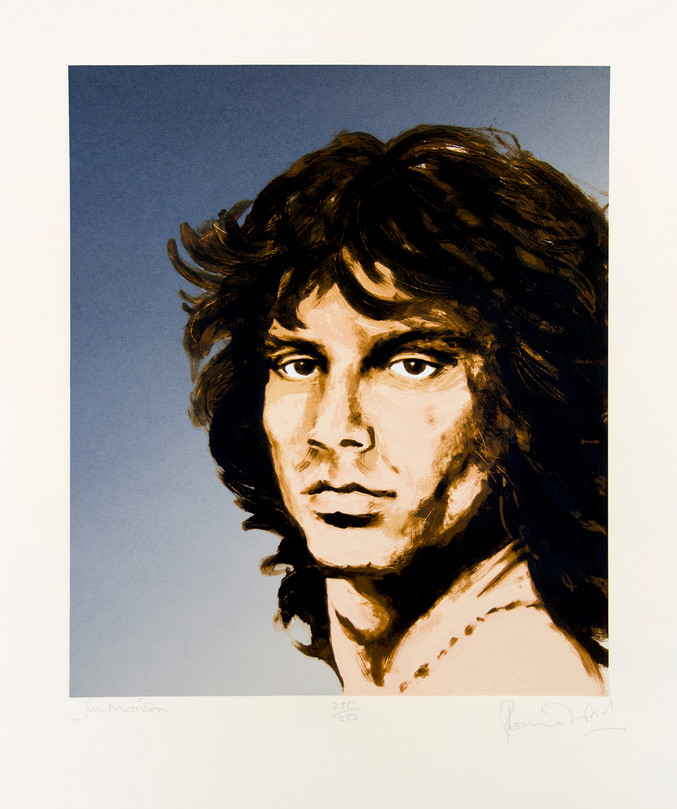 Jim Morrison, 1991
€1,335.00
Serigraphy
50.7 x 43.5 cm
Request more info about this piece
Delivery term:
Certificate of authenticate: Signed by the gallery seller
Purchasing process: 100% security
This artwork is available and will be delivered after the confirmation of your order. The transport includes the insurance for the value of the piece with full coverage of any incident.
You can pay by credit card, debit card or bank transference. The payment is completely secure and confidential, all the purchasing processes in Art Madrid MARKET are protected by a security protocol under an encrypted SSL certificate and 3DSecure by Visa and MasterCard.
You have 14 days to find the perfect place for your artwork. If you change your mind, you can return it and we will reimburse the price you paid. You will only have to bear the shipping costs of the return.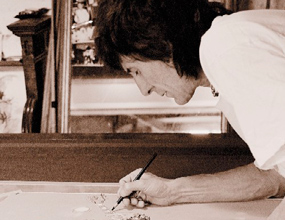 Hillingdon, 1947
Ronnie Wood, in addition to being part of the famous music group ""The Rolling Stones"", is a renowned visual artist. As a child, his drawings appeared on the BBC's Sketch Club television program; he won one of the competitions on that show, an achievement he refers to as his ""awakening to art."" He continued to study at Ealing Art College, as had his two brothers. Other notable musicians, Freddie Mercury and Pete Townshend, also attended the school in the 1960s.
Wood's paintings, drawings, and prints frequently feature icons of popular culture and have been exhibited around the world. He created the cover for Eric Clapton's Crossroads album in 1988. Several of his paintings, including a work commissioned by Andrew Lloyd Webber, are on display at London's Drury Lane Theater. Art critic Brian Sewell has referred to Wood as ""an accomplished and respectable artist""; and the South Bank Show magazine has dedicated an entire program to the artistic side of him. Wood has had a long-standing relationship with the San Francisco Art Exchange gallery, which first exhibited his work in 1987. He is also the co-owner (along with his children Jamie and Tyrone) of a gallery of London art called Scream.